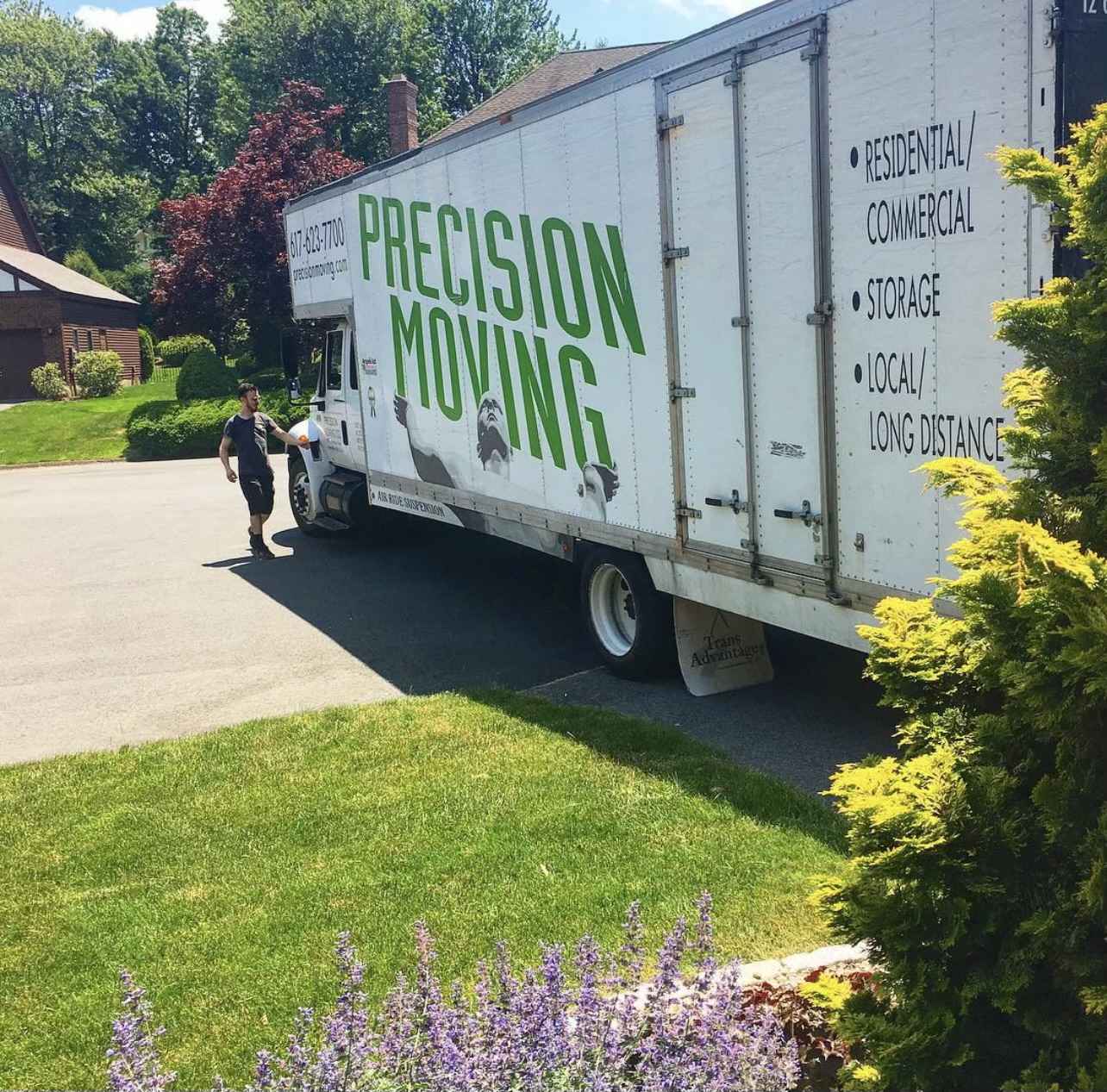 Precision Moving Company was founded in Somerville, Massachusetts in 2004 with one main goal: to form a locally operated moving company that truly cares about our customers. Our reviews online show a consistent and unwavering dedication to ensuring that every customer is ecstatic and more than satisfied with the service we provide for a fair price. We employ only highly trained, hard-working and courteous full time professionals. Our team of professional Boston based movers, packers and office staff work extremely hard to deliver the best possible moving experience. Our employees are treated fairly and paid well, with benefits, for the work they do. This is clearly reflected in their professionalism, care and remarkable skill.
Our dedication to our customers is evident from the first contact with our company. From the free estimate we provide, the crew of consummate professionals we send and continuing after the move is completed if our customers need any further assistance, our dedication to customer service is never in doubt. We are here to help, always! We rely on referrals, word of mouth business and great online reviews so we work very hard to earn those.
Our reputation is rock solid after 18+ years of consistent customer service and hard work on the job and in our office. Our reviews on Yelp, Google, Angie's List and the Better Business Bureau show this to be true. However, we never take our reputation for granted. We are constantly striving to improve our service and have dedicated our company to this day to make sure that each and every customer has a 5 star experience. We promise to not only meet but exceed each customers' expectations.
Our goal is to deliver an excellent service for a fair price and make sure that every single customer is a customer for life and will recommend us to their friends, family and anyone else they know that needs a safe and reliable moving company.
Co-Founders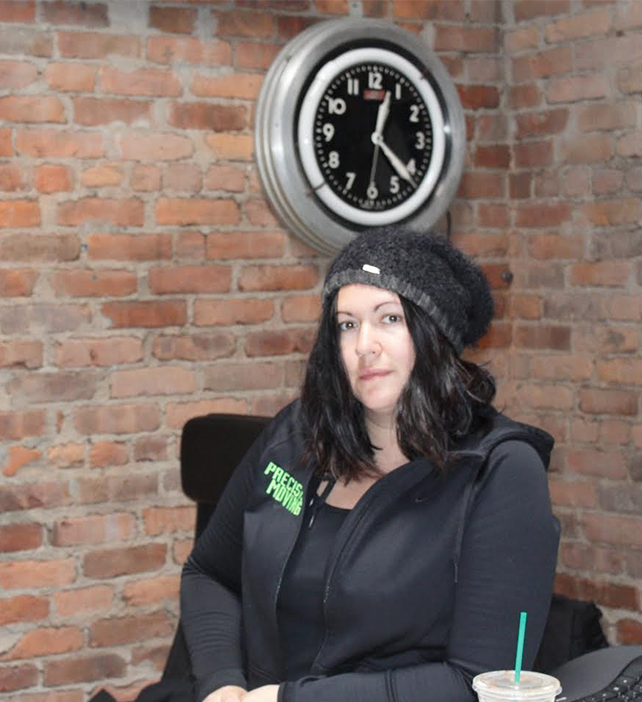 Jennifer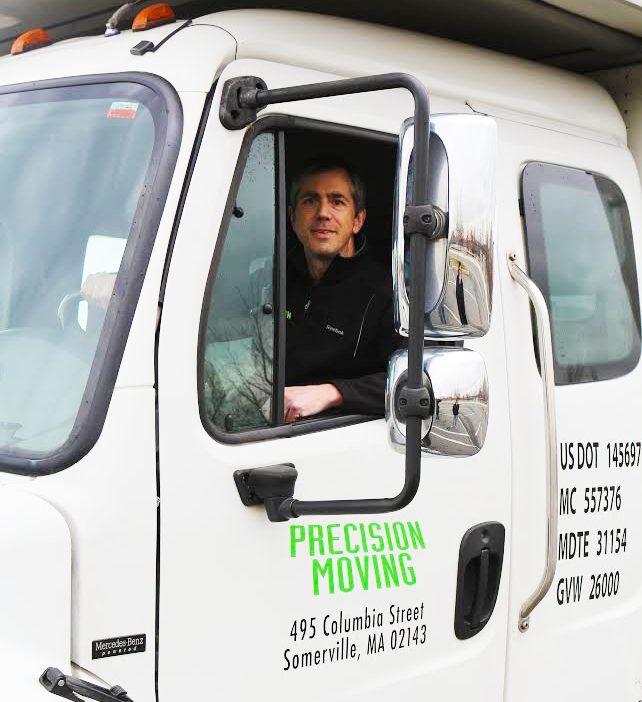 Mike
Precision Moving Company was founded by 2 local individuals, with the same vision of creating a company that delivers a fair and honest service by movers that really care. Mike had worked in the moving industry in the Boston area for 10 years prior. He was employed at a well known moving company and worked his way up to crew chief, who is in charge of the job, and handled all of the written estimates. He enjoyed the hard work and challenges the job provided. However, he had a dream to open his own company where he could make sure every customer was treated the way he knew they had to be, with professionalism and respect, done with a smile. Jennifer has a background in accounting and real estate management. With Jennifer's business sensibilities and Mike's extensive experience in the moving industry, Precision Moving Company was created. Jennifer and Mike run Precision Moving Company together to this day. From making sure each truck is stocked with all the equipment needed for a safe and efficient move, to answering calls and providing estimates, Mike and Jenn are here in the office to help our customers.
Jennifer spends most of her spare time with her 9 year old son and their 4 dogs Lyla, Roxy, Luna and Georgie. She loves cooking, painting and traveling. Mike loves time with his wife Dorothy, his family and time spent outdoors. In 2000, Mike and his sister Mary Beth hiked the entire Appalachian Trail, a rugged footpath that led them from Georgia to Maine. They climbed over 200 mountains as part of the trail and have photos and memories to fondly recall the time they were able to take 6 months off to hike in the woods.
Precision Moving Company was founded in the Boston area, on the belief that every customer must be treated with honesty, fairness, professionalism and respect. We offer upfront pricing for every job. Through a lot of hard work, a careful attention to detail and an emphasis on outstanding customer service, Precision Moving Company has a long record of satisfied customers and the online reviews to show this. With most of our business coming from repeat customers and referrals, our dedication to excellence continues to this day.
Jenn's Dogs